The first family member recorded in Sonora in present-day northern Mexico was Pablo de Moraga, born 1604.
Juan Ignacio Moraga is reportedly born circa 1650.
The next recorded family member was Juan Josef Moraga of Altar, born circa 1690, and married to Rosa Texara, Rosa Texarra or Rosa Terran. His grandson would the connection to the San Francisco, Calif. branch of the family.
According to historical records, Juan Josef Moraga eventually joined the Spanish army, achieved the rank of ensign, having served in the Fronteras company since 1726 including Tubac. While serving as a subaltern, or junior officer at Fronteras, he was killed in battle while defending the fort from attacking Apaches. He may have died in 1735 or 1774.
His son was said to be Joséph Juan Moraga, born between 1715 and 1719 at Mission Los Santos Angeles de Guevavi in Sonora. He married Maria Gaona in Arizpe.  Joséph Juan Moraga may have served as an interpreter during the Pima uprising of 1751.  He was listed as a corporal and as of 26 March 1752 was part of the foundation of the 51-member Upper Pimería Co. at the Royal Fort of St. Ignatius at Tubac. He became a sergeant in 1754.
Joséph Juan and Maria Gaona Moraga are said to have had two sons, José Ignacio Moraga and José Joaquin Moraga. The elder son would remain in the region, while the younger son would go on to found the city of San Francisco and begin the northern Californian Moraga branch of the family.
José Ignacio Moraga, born circa 1741 or 1745, was said to also have served as part of the Pimería Co. like his father. His first wife was María Micaela German, born circa 1735. She died of wounds suffered during an Pima indian attack on 10 Nov. 1757. Also killed in the attack was an unknown daughter on 3 Nov. 1757. They also had daughter Gertrude Safafina Moraga, b. 14 Sept. 1752 and son Juan Crísostomo Moraga, b. 2 Feb. 1755.
As an ensign, José Ignacio Moraga was cited for bravery during the Romero expedition and the battle of Pinal Mountains in 1788. He was promoted to lieutenant on 1 March 1790 at the Fronteras garrison at San Bernardine and was commander of the Tucson Presidio in 1791.
José Ignacio Moraga, and his second wife, Dona Barbara Alviso, were said to have had at least five children including include Vicente, Domingo, Maria Ignacia,  Jose and Salvador Moraga.
Maria Ignacia was born 1765 in Altar, died 13 April 1828 in Guadalajara. Maria Ignacia would go on to marry Jose Dario Arguello, who eventually became commandant of the San Francisco Presidio. They would also have a daughter, whose ill-fated love affair with a Russian solder, would be chronicled in a 20th century non-fiction novel.
Salvador Moraga, born in 1776 in Altar, became one of the last commanders of the Presidio of Tubac, before the territory was ceded to the United States after the Mexican-American War. He was married to Dona Christina Lopez de Haro and they had daughters Maria Simona Guadalupe Moraga, born 28 Oct. 1808; Juana Moraga born circa 1808 and Guadalupe Aros Moraga, born circa 1822. He retired to Altar in 1845, dying the following year.
The family's migration to California was tied to the second son of Joséph Juan and Maria Gaona Moraga — Josef Joachín (José Joaquin) Moraga. Born on 22 Aug. 1745 in Mission Los Santos, he was baptized at Mission Guevavi, Arizpe, Sonora, near Tubac. He also joined the Spanish army and rose to the rank of Alférez, or second lieutenant after an 18-year military career, when he was asked to join the Juan Bautista de Anza expedition to California in 1775. The expedition brought 200 men and women to establish a colony in northern California. His son, Gabriel Moraga, went onto become the first explorer of the Central Valley of California.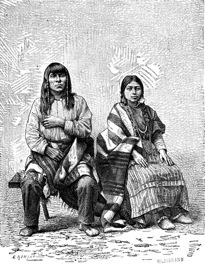 Other male Moraga family members remained in northern Sonora/southern Arizona before and after 1800, including Ygnacio Moraga and Rafael Moraga, who was a commanding officer at Altar, writing a report in 1838 on the peaceful resolution of the Papago crisis. However, a new crisis arose in 1839 against the Papago when Dionisio Gonzalez, Rafael Moraga and 150 militiamen confronted the Tecolote leaders at Cóbota. Following the brief skirmish, both Gonzalez and Moraga were replaced by officials who believed the Altar officials to be federalist sympathizers. A Papago/Yaqui uprising took place in July 1840 against the settlements in the Tubutama Sáric section of the Altar Valley.
It is also important to know that many of the indians in Spain's empire were given Christian names. They included Posito Moraga, a Chiricahua who sometimes fought with and sometimes argued against Apache tribal chief Mangas Coloradas in the 1850s in Sonora.
Through the 1800s, the Moraga name could be found in such locations as Altar, Arizpe, Banamichi, Fronteras, Hermosillo, Magdalena and Matape in Sonora; and Bisbee, Florence, Tempe, Tubac and Tucson in Arizona.